Save Data
by Lost Generation Games
E - Everyone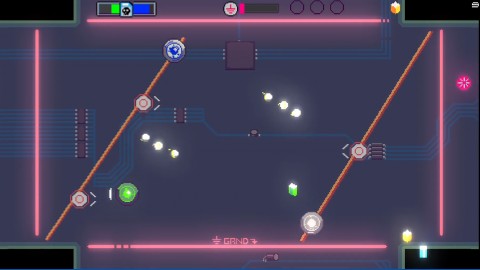 Demo Link:
https://lostgenerationgames.itch.io/save-data
You are a data-integrity program inside of a computer and your job is to prevent other programs from having their data corrupted!

"Enemy" programs emit electron projectiles and your job is to deflect them to "ground" and not accidentally damage the programs themselves in the process. Features 3 worlds of crazy bullet-heck action with semi-randomized room order and an upgrade system that provides a bevy of interesting ways to progress!

Coming soon to PC, Mac and Linux!